EVENING RACE SERIES 2021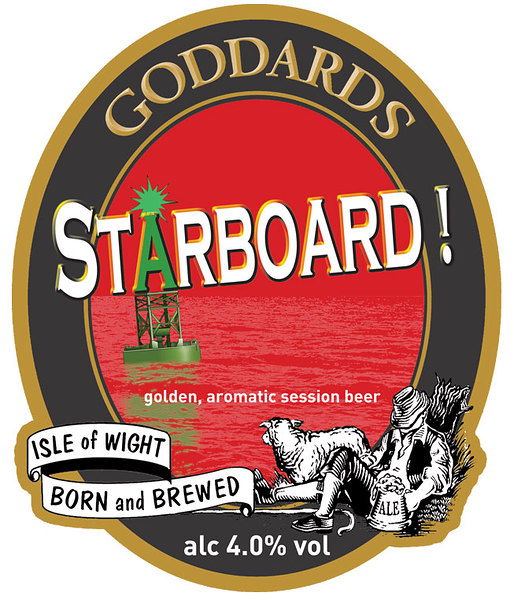 Please support our Sponsors MERMAID GIN HEMPEL PAINTS GODDARDS ALES
Notice Of Race 2021_ERS_NOR_.pdf
Sailing Instructions 2021_ERS_SI FINAL_ .pdf
To book entry click here or alternatively complete this form and return to the officeNEW ENTRYFORM_2021_.docx
RYA Guidance on sailing & racing with participants from different households during COVID-19 in England Web Page.pdf

COOLA TUESDAY EVENING RACING (Coming Out Of Lockdown Again)
---
Island Sailing Club
Evening Race Series
Entries now invited for the 2021 Season
First Race on Tuesday 13th April
After a very strange season in 2020 due to Covid-19 with our Coming Out Of Lockdown (COOL) racing, we are now ready to pick up from where we left off at the end of 2019.
We are a pleased to announce that the 2021 Notice of Race for our Evening Race Series has been published and entries are now open.
The Island Sailing Club and the Evening Race Committee have put in place the necessary measures to manage the racing in spite of the aftermath of the Covid-19 pandemic. Skippers of competing boats will have the responsibility for complying on the water with current legislation, government advice and RYA directives relating to Covid-19. These include the RYA Guidance on sailing and racing with participants from different households during Covid-19 in England which provides useful practical advice. On shore, Competitors are expected to comply with signage and directions relating to Covid-19 posted on club premises including pontoons, club Sonars and launches.
For the past 70 years the Island Sailing Club has been organising yacht racing in The Solent on a Tuesday Evening, and 2021 will be no different. Whilst the sailors, the boats, the rules and the classes have all changed to keep pace with the advancement of the sailing world, the aim has remained the same; to provide a season of competitive local racing, under excellent race management, for crews of all ages and abilities, with the opportunity to return to the Island Sailing Club afterwards, whether you are a Member or not.
We strive to offer enjoyable racing, with varied courses, under NHC for handicap cruisers and racing keelboats, as well as one-design racing for Sonars, Flying Fifteens and other classes that regularly turn out 5 or more entries. Crews can compete with a reasonable chance of success while our tandem series under IRC provides the opportunity for more serious competition with separate prizes and results.
Last year we replaced the usual combined Notice of Race (NOR) and Sailing Instructions (SIs) with separate documents. This was to allow much earlier publication of the NOR and also meant that the SIs could be shorter and publication delayed until the beginning of April. This will be continued in 2021. The Racing Rules of Sailing (RRS) have been reissued for 2021-2024 and apply throughout. There will be some changes to the SIs this season to reduce the size of the organising race teams. The biggest changes are: reduction in the use of flag signals and the need for boats to record their finishing times with if possible the sail numbers of boats close ahead and astern.
ISC membership. We are pleased to announce that series entry fees for boats entered by ISC members are still more than £20 less than for non-members. Notwithstanding this, entry fees remain extraordinarily competitive at just over £6/ race across the entire 18 race series for member boats ( just over £7/ race for visitors), including the Bang & Go Back race. Where else could you experience such fun and expertise for such a small outlay?!
If you dont want to race your own boat why not apply to hire one of our Club Sonars for the season? The boats are evenly matched and our special shuffle ensures that you sail a different boat in rotation each week. There are separate end of season trophies for these boats. Just speak with our Sailing Secretary who will make the necessary arrangements.
Once again there will be no Series Points Race on the Tuesday of Cowes Classics Week, 6th July. Instead, there will be the RNLI Charity Race which is designed to be a fun race open to all boats entered in the Series, with separate NOR and SIs, which will be available nearer the time. Volunteers to help with the organisation of this will be very welcome indeed.
The Evening Race Committee have taken on board that most racers want to be back on their moorings by 2000 to 2030 hours and our Race Officers will endeavour to achieve this when designing the courses, so that you can enjoy a relaxing time with other entrants after racing has finished. Subject to current Covid-19 constraints the ISC welcomes all competitors to return to the Club and enjoy our facilities. Please be sure to check the website to find out what is on offer and be sure to book your table in advance. Daily Prizes will not be awarded this year due to the uncertainties affecting shoreside arrangements, particularly in the first part of the season.
The 2021 Season will end on Tuesday 31st August with the traditional Bang and Go Back Race. Separate Sailing Instructions will be issued for this race, which is open to all boats entered into the Series. Extra points can be earned for fancy dress, crew and boat.
The Evening Race Series prize giving will take place as soon as possible after this race. With such an impressive collection of silverware and prizes to award we will need to start as promptly as possible to get through them all!
Reminders for all entrants:
IRC Entries: Those of you wishing to race IRC will need to have a valid rating certificate before the first race in which you take part. Please remember to renew your rating with the RORC Rating Office in good time.
Encouraging Cadets: The club continues to actively encourage the participation of ISC Cadets (over 16) crewing on board competitors boats and will be very glad to hear from owners prepared to help us achieve this. Please speak with Sailing Secretary Ben Ferris as soon as possible. (To quote Uffa Fox, whilst Tuesday Evening Racing in 1955, .... those round eyed nippers, Im not sure who they all are, but if nobody ever takes them out they will never get a chance to learn)
Start/finish Line: "Please be aware that the definition of the start and finish lines is given in the Sailing Instructions and may not the same as in 2020 for last years: informal racing.
Hitting Buoys: The harbour authorities are concerned about navigation buoys being used as rounding marks particularly when courses may cause large numbers of yachts to obstruct the deep water channels. They also require all incidents involving collisions involving navigation buoys to be reported as set out in the Notice of Race.
Sharing the Water: As traffic in The Solent increases, so does the requirement for the supply of up to date information about racing activities. The ISC works hard to meet these requirements. In addition, we ask that ALL skippers keep a good lookout AT ALL TIMES and, where necessary, take decisive avoiding action in good time. They must also report any collisions or close quarters incidents with commercial vessels.
In Case of Injury: Skippers are reminded of their responsibilities for the welfare of their crew when taking part in ISC club events. Safety-boat cover is not, and has never been, provided for Evening Racing. In the event of injury, it is the Skippers decision whether to bring the casualty ashore, having first called the emergency services, or to call for on-water assistance. Casualties should not be transferred to another boat and drivers of ISC patrol boats have been instructed not to accept transfers unless instructed to do so by the emergency services.
Finally:
The Committee has reviewed the handicapping system for 2021 and having researched other systems has decided to continue with the RYA National Handicap for Cruisers. One Designs sailing in handicap classes in accordance with their class rules will start the season on equal handicaps. Other starting handicaps for returning entries from 2019 ( no data for 2020) will be based on a boats average handicap across races 13 to 18 which we think will be fairer than just carrying forward the Race 18 handicap.
We are looking forward to being back in the Race Box on April 13th right after Easter, to get the season started. We hope to see as many of you as possible and hope that Boriss Road Map for Coming Out of Lockdown will indeed be irreversible.
The Evening Race Committee.
Downloads
Last updated 12:59 on 14 April 2021