An Evening with Celia Imrie, Talk & Book Signing
12th December 2021, 18:00 - 21:00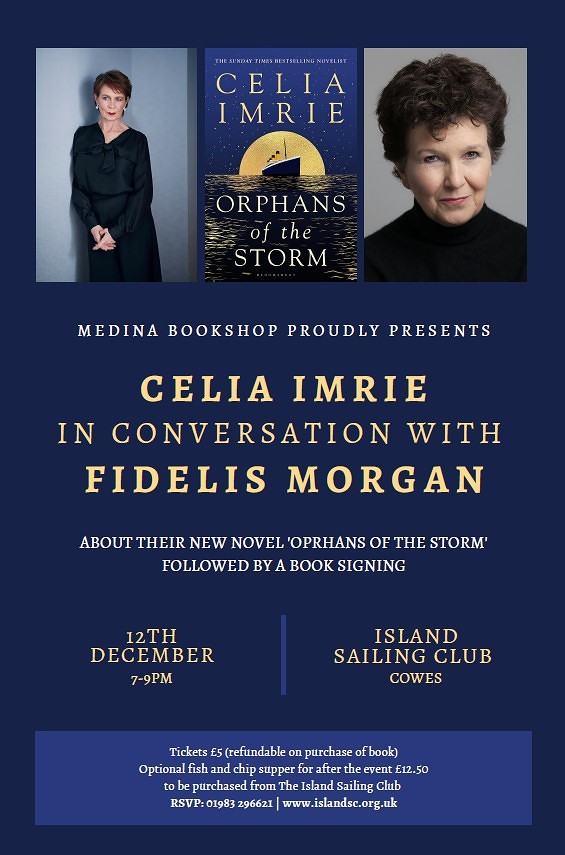 We are excited to announce that the Island Sailing Club with be hosting an evening with Celia Imrie. She will be talking about her book and there will opportunity to have your book signed by Celia too.
Supper of Fish & Chips from 1800 and the talk and book signing from 1900 onwards.
Tickets for the Fish & Chip supper with Celia, talk and book signing are £17.50, £5 of your ticket will be put towards the price of Celia's book. The tickets for the talk only are £5 per person. If you buy Celia Imrie's book the ticket price will be refunded off the cost of the book.
Please book your ticket online or through the office by calling 01983 296621.
Tickets
Last updated 9:20am on 3 December 2021